Galvanised Products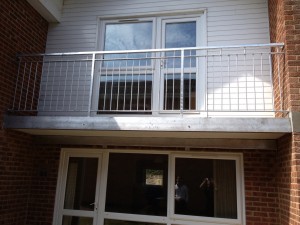 We maintain a good business relationship with both local and national powder coaters and galvanise workshops. Quality and level of service is monitored at all times for our suppliers with an approved list held on our system to make sure that our third party services do not let you down. We understand that although we sub-contract finishing services such as this to a third party, it is our responsibility to ensure that they complete the order on time and to the quality that both our clients and ourselves would expect, to meet our standards.
We offer competitive rates for all galvanising to mild steel products created by us.
Galvanising adds a thick durable zinc coating to steel to help with reduced corrosion of staining that can come from mild steel corrosion (rust), products are very shiny when they are first treated which dulls down over a period of time.
Galvanised steel is widely used in applications where corrosion resistance is needed, and can be identified by the crystallisation pattern on the surface.