Tailored Solutions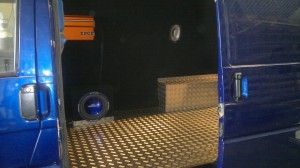 We are a customer driven organisation focused on the satisfaction of customer requirements, specialising in the cost effective manufacturing of sheet metal components, sub-assemblies and projects, entailing under-license manufacturing, procurement & installations.
We have a full sheet metal production service including Laser Cutting Services, CNC Punching, Folding and MIG, TIG Welding.  With this are able to offer are customers metal prototypes
The Prototype enables one off metal prototypes in sheet metal, stainless steel or a non-ferrous metal, utilising as many of the metal production processes as required within sheet metal services.  Metal prototypes can be laser cut, punched, folded, welded and powder coated or galvanised.
We understand how urgently you may sometimes require models ready for sign-off and with all the production facilities, we strive to get your metal prototype to you to meet your deadline.
Get in touch and see just how we can get your design in front of you.